Are you a dog lover living in a cozy condo? You may wonder if it's possible to find a furry friend that will thrive in a smaller living space.
The good news is that it's entirely feasible to have a happy, healthy pup in your condo.
To help you make the right choice, we've compiled a list of the top 7 canine companions for condo living.
These dogs may be small in size, but they're big on personality, making them ideal for apartment and condo dwellers.
French Bulldog:
These little charmers are known for their compact size and adorable, bat-like ears.
French Bulldogs are great for condos because they don't need a lot of space to roam.
They're low-energy dogs that love lounging with their humans and are known for their friendly and affectionate nature.
Cavalier King Charles Spaniel:
If you're looking for a gentle and adaptable companion, the Cavalier King Charles Spaniel is an excellent choice.
They have a sweet disposition, are small in size, and their friendly nature makes them ideal for condo living. Regular walks and playtime will keep them happy.
Pug:
Pugs are often described as big dogs in small bodies.
They have a charming and comical personality that will brighten up your condo.
While they do enjoy playtime, they're also content to curl up on the couch with you, making them great for smaller living spaces.
Shih Tzu:
Shih Tzus are renowned for their luxurious, flowing coats and their affectionate, friendly demeanor.
These small dogs are perfectly suited for apartment or condo living.
Their low exercise needs mean that they won't mind a lack of a backyard.
Chihuahua:
Chihuahuas are one of the tiniest dog breeds, which makes them an obvious choice for condo living. They're loyal and often form strong bonds with their owners. Regular short walks and some indoor playtime will keep them content.
Dachshund:
Despite their elongated bodies, Dachshunds are quite adaptable to small living spaces.
They are known for their playful and curious nature.
Just be sure to provide them with enough exercise to keep them happy and healthy.
Bichon Frise: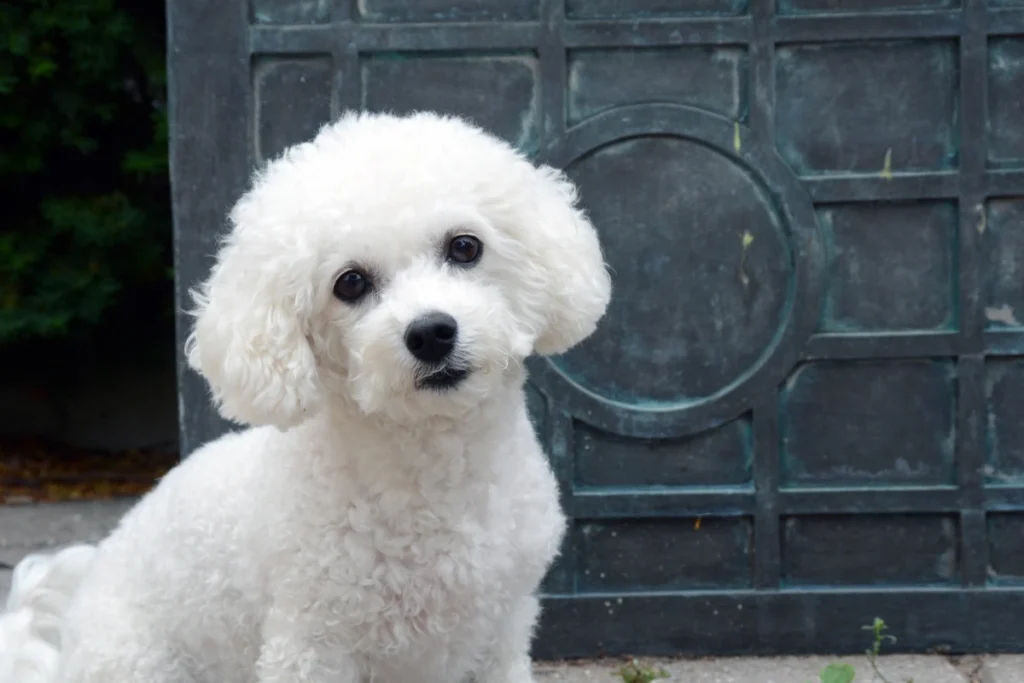 Bichon Frises are small, fluffy, and full of charm. They're well-suited to apartment or condo living due to their small size and relatively low energy levels.
They thrive on companionship and will enjoy spending time with you indoors.
Now that you have a list of condo-friendly canine companions, it's essential to remember that even smaller dogs require proper care, attention, and exercise.
Here are some general tips for condo living with dogs:
Regular Walks:
Regardless of the breed, all dogs need regular walks for exercise and mental stimulation.
Even in a smaller living space, a daily stroll is crucial for your pup's well-being.
Indoor Playtime:
Create an engaging indoor environment with toys and interactive games to keep your dog mentally active, especially on days when outdoor exercise is limited.
Proper Training:
Invest time in training your dog, teaching them good manners and obedience.
Well-behaved dogs are happier and easier to live with in close quarters.
Socialization:
Dogs, no matter their size, benefit from socialization. Arrange playdates with other dogs or visits to the dog park to keep them socially active.
Grooming:
Some of the breeds on our list require regular grooming to maintain their coats.
Be prepared for grooming responsibilities or the cost of professional grooming services.
Condo Regulations:
Always check your condo's rules and regulations regarding pets.
Some places may have size or breed restrictions, so it's important to be aware of any restrictions before bringing a dog home.
In conclusion,
condo living can be a great fit for dog owners if you choose the right breed and provide them with the love, care, and attention they need.
The seven canine companions mentioned above are perfect for condo living due to their size and adaptability.
Remember that each dog is an individual with unique needs, so get to know your furry friend and cater to their specific requirements.
With the right choice and responsible ownership, you can enjoy the company of a lovable canine companion in your condo.